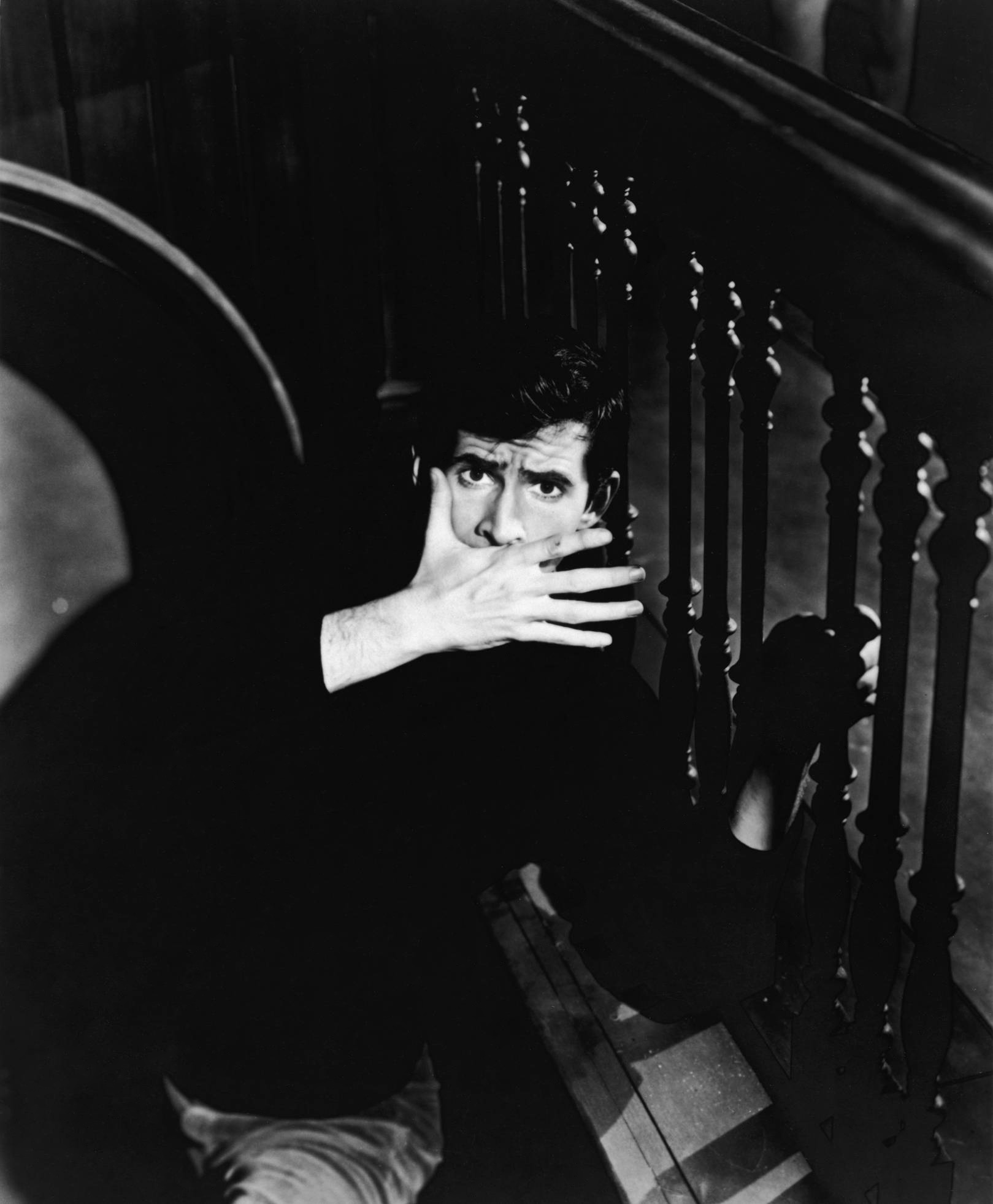 Anthony Perkins Publicity Still from Psycho 1960 Image from Dr Macro
I wrote this movie review for Garbo Laughs' 2012 Queer Film Blogathon. You can also check out her tumblr here
A Newbie's interpretation of Hitchcock's Psycho or Why I don't want Psycho touching me

Alfred Hitchcock's immensely iconic 1960 film Psycho is a film that American culture knows without watching. It's one of those movies forever referenced by media that it feels like you don't even need to watch it to know it. Maybe that's why it feels like a bit of a chore to sit down and watch. I know there's the shower stabbing and I know that sooner or later we see Tony Perkins kill while dressed up as his aged mother.

For the record, I'm not a classic film buff. In the past five or so years I've learned some names and watched some movies to raise my status from a film dunce to a mildly enthusiastic newb. And I have to admit that one of my favorite classic movies, a film that gets me excited to watch more classic film, is Hitchcock's Rope. Rope is a film that can do no wrong for me. That thing, where they never leave the room? That drives me nuts in every other movie I've seen *cough*CatOnAHotTinRoof*cough* but Rope did that right. Rope made me never want to leave that room, it made me connect with the villains, it made me an accomplice. If the only way queer characters get to be in Hays Code films is as murderers you damn well bet that I want them to be murderers that I can relate to. John Dall and Farley Granger's characters in rope are almost lovable to me. Robert Walker in Stranger on a Train is more villainous but he's defiantly not dull, I wanted to know more about him the whole time. These are all characters that Hitchcock had us intentionally read as queer or gay and even though they are baddies these depictions have never out right offended me.

Psycho does offend me.